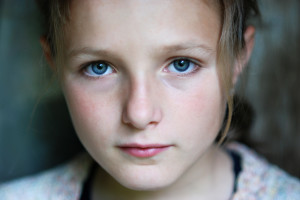 This post is the first in a two-part series on clinical trials in autism spectrum disorders. Read part 2.

In the world of neurodevelopmental disorders, an exciting trend is the emergence of specific molecular targets and treatments through genetic research. A case in point is IGF-1 therapy for Rett syndrome, a devastating disorder in girls that affects their ability to speak, walk, eat and breathe. It causes autism-like behaviors, intellectual disability and repetitive hand-wringing movements—a hallmark of the disorder.
A Phase I trial, published this week in the Proceedings of the National Academy of Sciences Early Edition, has modest but consistent results suggesting improvements in some salient features of the disorder.
Current treatments for Rett syndrome address only the symptoms and comorbidities, such as seizures, anxiety and scoliosis, but not the disease itself. But in 2007, findings in a mouse model (which even replicated the hand-wringing) changed how scientists think about Rett and other neurodevelopmental disorders, previously thought to be untreatable. Full story »