Bloggers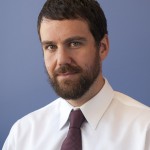 David Altman is a marketing and communications specialist in the Technology and Innovation Development Office (TIDO) at Children's Hospital Boston. David manages the office's web and print communications and is the editor of TIDO's Annual Report. David's interest in blogging surfaced in seeking to spread the word about Children's inspiring innovations to the medical and business community. Prior to joining Children's, he completed an internship at the BMG Music Group's copyright department in NYC. He plays the bass guitar in a local rock band and is an amateur marathon runner and triathlete. David holds a BA in Music with a specialization in business from the University of Hartford, Hartt School.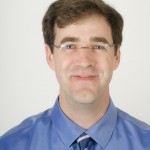 Jay Berry, MD, MPH, is a pediatrician and hospitalist within the Complex Care Service at Children's Hospital Boston.  He leads the multi-institutional Complex Care Quality Improvement Research Collaborative (CC-QIRC).  Off-hours, Berry is a dad and a musician.
Fabienne Bourgeois, MD, MPH, is a Pediatric Hospitalist at Children's Hospital Boston. Her research interests include the policies surrounding the implementation of personally controlled health records for the pediatric and adolescent population, and the use of models of electronic health information exchange to reduce fragmentation of medical information.
George Daley, MD, PhD, is director of the Stem Cell Transplantation Program at Children's Hospital Boston, a leader in the hospital's Stem Cell Program, and a Howard Hughes Medical Institute investigator. An internationally recognized expert in stem cell research, his current work seeks to develop cellular therapies for degenerative, malignant and genetic diseases using induced pluripotent stem (iPS) cells, embryonic stem (ES) cells and other stem cell platforms. Science magazine cited Daley's creation of disease-specific stem cells from patients in its 2008 Breakthrough of the Year issue. He is past president of the International Society of Stem Cell Research.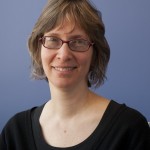 Nancy Fliesler, Vector's editor, has been senior science writer at Children's Hospital Boston since 2003, spotting innovation trends and covering virtually every clinical and laboratory research department in the hospital. She previously worked for the ABC News medical unit, helped produce science programs for K-8 teachers for the Harvard-Smithsonian Science Media Group, and worked on video productions for the Mental Illness Education Project. Prior to that, she was executive editor of Journal Watch, and also produced and directed the award-winning documentary Lifestyles of the Poor and Unknown. She holds a BA from Oberlin College (Phi Beta Kappa) and an MS in science and medical journalism from Boston University.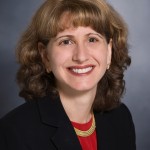 Naomi Fried, PhD, is Children's Hospital Boston's first Chief Innovation Officer and is building and developing a program in clinical innovation, aimed at improving care quality and assisting the hospital in shaping the future of health care. Previously, she was the Vice President of Innovation and Advanced Technology at Kaiser Permanente (KP) and Managing Director of KP's Archimedes Project. Before KP, Naomi advised two venture capital firms on life science and health care information technology investments; served as the General Manager and Vice President for Business Development of 1747, Inc., which conducts online clinical trials for new drugs; and was instrumental in the formation of the medical informatics internet start-up company (e-SKOLAR, formerly SHINE) spun out of Stanford School of Medicine, serving as interim President for its first year. Naomi has a BS in Chemistry from the University of California, Berkeley and a PhD in Materials Science from MIT. She tweets @NaomiFried.
Eugene Goldfield, PhD, is a psychologist in the Center for Behavioral Sciences at Children's Hospital Boston and Harvard Medical School who does clinical research with infants. As an associate faculty member of the Wyss Institute for Biologically Inspired Engineering, he is principal investigator on a National Science Foundation grant focusing on the development of an intelligent flexible orthotic garment for children with cerebral palsy. Goldfield also has a second device in development to help newborns with feeding problems, known as the Active Bottle.
Daniel Kamin, MD, joined the GI department at Children's Hospital Boston five years ago. He grew up in Phoenix, Arizona, but feels more comfortable on the East Coast, where he has been since going to college. Daniel was the initial medical director of intestinal transplantation at Children's, and recently has turned his career towards GI education. He is a member of the Ethics Advisory Committee at Children's, and hopes to further explore the ethical frontier between the decisions made by doctors and patients.  Blogging is new for Daniel, and further projects include blogging about cheese appreciation and cheese education, one of his extra-curricular passions.
Alex Kentsis, MD, PhD is a Hematology and Oncology fellow at Children's Hospital Boston and Dana-Farber Cancer Institute. Currently, he is using urine proteomics to study Kawasaki disease, neuroblastoma and Wilms tumor, and using genome-wide RNA interference and protein mass spectrometry to discover and define new treatments for acute myeloid leukemia. He believes that application of advanced molecular technologies and bioinformatics to patient-centered clinical trials will lead to improved ways to diagnose and treat a variety of common and rare diseases. He holds an AB and SM in Biochemistry from the University of Chicago, a PhD in Biophysics from New York University, and an MD from the Mount Sinai School of Medicine. He can be found at http://alexkentsis.net and tweets @oleg8r.
Joseph Madsen, MD, is director of the Epilepsy Surgery Program in the Department of Neurosurgery at Children's Hospital Boston, and director of the Neurodynamics Laboratory. His extremely diverse research team studies alterations in dynamic attributes of the child's brain, both electrical and mechanical, which cause them to see a neurosurgeon. He is an internationally recognized expert on the surgical treatment of epilepsy and hydrocephalus, two of the most prevalent neurosurgical conditions of children. Having received his MD degree from the Harvard-MIT Division of Health Science and Technology, he is an inventor and medical device designer honored by the Boston Business Journal in 2007 as Healthcare Champion in Innovation.
David Resnick, partner and leader of the Biotechnology/Chemistry team at Nixon Peabody LLP, focuses his legal practice in the life sciences, including patent prosecution, patent interferences, transaction matters and associated client counseling. He has extensive experience in prosecuting applications for major U.S. research institutions and domestic and international corporations, particularly in the areas of pharmacogenomics, proteomics, and disease biomarkers and their application in the evolving field of personalized medicine. He has written for Nature Biotechnology, The Journal of Biolaw & Business, Personalized Medicine, and other publications, and is a regular contributor to the business and technology website www.xconomy.com.
Maude Tessier, PhD, is a Licensing Manager in the Technology and Innovation Development Office at Children's Hospital Boston. She is responsible for managing and licensing technologies arising out of the Vascular Biology Program, as well as the Surgery, Urology and Respiratory Diseases Departments. Prior to joining Children's Hospital, she worked for Xanthus Pharmaceuticals, Inc., an oncology drug development company in Cambridge, MA where she acted as Business Development Manager and Project Manager. She received her Bachelor of Science Honors degree in Biochemistry from McGill University in Montreal, Canada, and earned her Ph.D. from the University of Toronto, Canada, from the department of Medical Biophysics.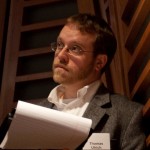 Tom Ulrich is a senior science writer in Boston Children's Hospital's Marketing and Communications Department, covering laboratory and clinical research innovations across the hospital. Over the last ten years, Tom has parlayed his curiosity about science and passion for science writing and communications into a number of roles, including development writer at Dana-Farber Cancer Institute, marketing writer at AIR Worldwide, and editorial & account director at Feinstein Kean Healthcare. Most recently, he was the communications manager at Harvard Catalyst | The Harvard Clinical and Translational Science Center. Tom earned a master's degree in molecular microbiology and immunology from the Bloomberg School of Public Health at Johns Hopkins University, and is an amateur photographer. He tweets about science and technology under the handle @scribbler_tom, and also has his own science blog called You've Got Some Science On You.