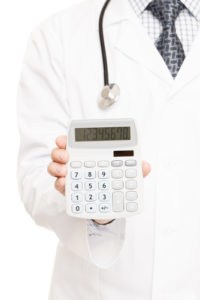 Can putting a price tag on childhood obesity propel treatment and prevention efforts into comprehensive action? Perhaps, says David Ludwig, MD, PhD, of Boston Children's Hospital.
Although the U.S. Task Force on Childhood Obesity set a goal of dropping obesity prevalence among youth to 5 percent by 2030, efforts have failed to make a significant dent. Recent data indicate only slight dips in obesity prevalence among 6- to 19-year-olds in some states. And other data show that the prevalence of extreme obesity in children continues to rise.
With nearly 20 percent of U.S. children tipping the scales as obese, policymakers need not only to act but also to justify the investment in childhood obesity treatment and prevention programs.
Duke University researchers offered a helping hand in a review article in the April 7 online Pediatrics, estimating the incremental lifetime direct medical cost of childhood obesity. Their economic model showed a $19,000 incremental lifetime medical cost of an obese child relative to a normal-weight youth.
Ludwig, who directs the New Balance Foundation Obesity Prevention Center Boston Children's Hospital, provides insights into the next steps. Full story »