Bloggers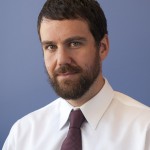 David Altman is a marketing and communications specialist in the Technology and Innovation Development Office (TIDO) at Children's Hospital Boston. David manages the office's web and print communications and is the editor of TIDO's Annual Report. David's interest in blogging surfaced in seeking to spread the word about Children's inspiring innovations to the medical and business community. Prior to joining Children's, he completed an internship at the BMG Music Group's copyright department in NYC. He plays the bass guitar in a local rock band and is an amateur marathon runner and triathlete. David holds a BA in Music with a specialization in business from the University of Hartford, Hartt School.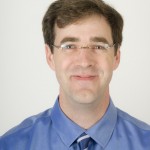 Jay Berry, MD, MPH, is a pediatrician and hospitalist within the Complex Care Service at Children's Hospital Boston.  He leads the multi-institutional Complex Care Quality Improvement Research Collaborative (CC-QIRC).  Off-hours, Berry is a dad and a musician.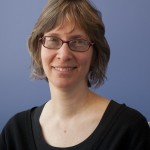 Nancy Fliesler, Vector's editor, has been senior science writer at Children's Hospital Boston since 2003, spotting innovation trends and covering virtually every clinical and laboratory research department in the hospital. She previously worked for the ABC News medical unit, helped produce science programs for K-8 teachers for the Harvard-Smithsonian Science Media Group, and worked on video productions for the Mental Illness Education Project. Prior to that, she was executive editor of Journal Watch, and also produced and directed the award-winning documentary Lifestyles of the Poor and Unknown. She holds a BA from Oberlin College (Phi Beta Kappa) and an MS in science and medical journalism from Boston University.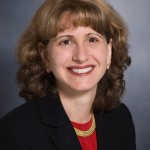 Naomi Fried, PhD, is Children's Hospital Boston's first Chief Innovation Officer and is building and developing a program in clinical innovation, aimed at improving care quality and assisting the hospital in shaping the future of health care. Previously, she was the Vice President of Innovation and Advanced Technology at Kaiser Permanente (KP) and Managing Director of KP's Archimedes Project. Before KP, Naomi advised two venture capital firms on life science and health care information technology investments; served as the General Manager and Vice President for Business Development of 1747, Inc., which conducts online clinical trials for new drugs; and was instrumental in the formation of the medical informatics internet start-up company (e-SKOLAR, formerly SHINE) spun out of Stanford School of Medicine, serving as interim President for its first year. Naomi has a BS in Chemistry from the University of California, Berkeley and a PhD in Materials Science from MIT. She tweets @NaomiFried.
Alexandra Pelletier is the Manager of the FastTrack Innovation in Technology (FIT) program in the Innovation group at Boston Children's Hospital. She manages the FIT program, an initiative to accelerate, rapidly develop and deliver innovative clinical software solutions to improve patient experience and operational efficiency. She collaborates to expand these successful solutions across the organization and explore potential entrepreneurial ventures. She has been instrumental in launching strategic telemedicine programs and virtual care services that connect patients and clinicians. Prior to joining Boston Children's Hospital, Alex worked at Partners' Center for Connected Health, playing a critical role in developing and launching digital health remote monitoring programs to bring care into patients' daily lives and improve their health. Prior to joining Partners Healthcare System, Alex was a consultant at IBM Global Services and an Analyst at Deloitte & Touche. Throughout her professional career, Alex has championed innovations that harness technology to deliver value to organizations and improve the lives and health of patients. Follow her on twitter: @acpelletier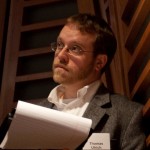 Tom Ulrich is a senior science writer in Boston Children's Hospital's Marketing and Communications Department, covering laboratory and clinical research innovations across the hospital. Over the last ten years, Tom has parlayed his curiosity about science and passion for science writing and communications into a number of roles, including development writer at Dana-Farber Cancer Institute, marketing writer at AIR Worldwide, and editorial & account director at Feinstein Kean Healthcare. Most recently, he was the communications manager at Harvard Catalyst | The Harvard Clinical and Translational Science Center. Tom earned a master's degree in molecular microbiology and immunology from the Bloomberg School of Public Health at Johns Hopkins University, and is an amateur photographer. He tweets about science and technology under the handle @scribbler_tom, and also has his own science blog called You've Got Some Science On You.