In his essay, "We, the Web Kids," Polish poet and pundit Piotr Czerski writes: "We don't use the Internet…we live on the Internet and along it…communicating with one another in a way that comes naturally to us, more intense and more efficient than ever before in the history of mankind."
As Czerski emphasizes, we want the option of "here and now, without waiting for the file to download." We (myself included) expect immediacy. So in my role as a public health advocate in the digital age, waiting for an official infectious disease outbreak report to come weeks after the outbreak started—as often happens with traditional reporting methods—is unacceptable. Earlier detection of disease outbreaks means earlier response—and more lives saved. This video produced by NPR illustrates the "web kid" mindset when it comes to public health:
Such thinking lay at the core of the first International Conference on Digital Disease Detection, brought together last month by HealthMap of Children's Hospital Boston and funded by the U.S. Centers for Disease Control and Prevention.  
The field of digital disease detection is growing rapidly. Already, several individuals and groups grasp the potential of this new connectivity, and are doing impressive things with it. Harnessing cell phones to transmit health data from rural populations to urban medical centers. Replacing paper records with digital records and sharing them with more stakeholders. Discovering who is sick, and where, on Twitter. Using informal online media such as local news or chat rooms (like HealthMap does) to spot­—in a matter of days—disease outbreaks that used to take weeks to confirm.
HealthMap cofounder John Brownstein, PhD, noted in his opening remarks that informal sources are indeed quantifiably decreasing the time it takes to detect outbreaks. The "challenge and opportunity" he and his colleagues now face is to "reduce barriers to information access" and to "really make information multidirectional." In that light, the conference gave physicians, epidemiologists, veterinarians, and researchers an opportunity to formalize this emerging field and share their knowledge, with the hope of working toward greater progress in disease detection, surveillance and response.
Take the example of keynote speaker Patrick Meier, PhD, of Ushahidi, who described his experiences in crisis mapping. There are, he emphasized, incredible opportunities deriving from "these new technologies, these network platforms, these free and open source tools and combining them with what is, really, inherently a human reaction, the want to help others in need."
Or that of Harvard Medical School's Nicholas Christakis, MD, PhD, MPH, the conference's second keynote speaker, who described how understanding a person's importance within a network could help predict epidemics, making social networks tools for creating a healthier world.
In a series of rapid-fire talks and panels, others shared novel methods of acquiring new data and what they do with this data. Bio.Diaspora founder Kamran Khan, MD, MPH, of the University of Toronto, uses airline itineraries to predict the spread of disease. Marcel Salathé, PhD and his group at Penn State study tweets to determine sentiments towards vaccines: Who is getting vaccinated, who is not and what is influencing them.
Earlier detection of disease outbreaks means earlier response—and more lives saved.
The speakers also discussed challenges the data presents. Some raised the point that the early demographics of cell phone and Twitter users were not representative of the United States population, leading to biases. Then there are the challenges, as raised by Daniel Neill, PhD, from Carnegie Mellon, posed by the mammoth amount of data acquired through digital methods: How does one effectively manage all of it?
And finally, are we creating the impression that the public no longer needs to be actively involved in public health because we monitor everything? Such was the concern of Mark Smolinski, MD, from the Skoll Global Threats Fund—which, with American Public Health Association and HealthMap, runs a self-reported flu surveillance platform called FluNearYou. "Are we starting to walk down that line of pushing people away from engagement?" he asked.
Czerski, though he didn't attend, would certainly have understood the event's spirit. People, he writes, "share their expertise with us not for profit, but because of our shared belief that information exists in motion, that it wants to be free, that we all benefit from the exchange of information."
[Ed. note: To view the talks from the conference, check out HealthMap's YouTube channel. The list of the speakers (and their bios) is available on the conference website.]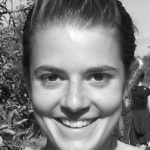 Anna Tomasulo MA, MPH, is editor-in-chief of The Disease Daily, a news service produced by HealthMap. She has experience working on HIV prevention in Zambia and brings a journalistic touch to HealthMap from her work reporting on early marriage in Nepal with the Pulitzer Center on Crisis Reporting.