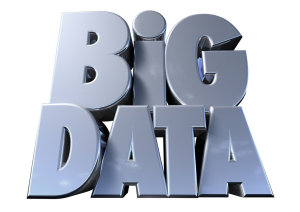 Where is the next generation of therapeutic innovations going to come from? Population-level genomic studies? The fitness trackers on everyone's wrist? Mining electronic medical records? People's tweets, Yelps and Facebook posts?
How about all of the above?
What all of these things have in common is data. Lots of it. Some of it represents kinds of data that didn't exist 5 or 10 years ago, but all of it is slowly beginning to fuel the pharma sector's efforts to create the next blockbuster drug or targeted therapeutic.
At least, it should be. But as Forbes contributor David Shaywitz noted this spring, big pharma has in some ways been late to dive into the Big Data revolution, especially when it comes to digital health:
"[T]his approach just isn't in their constitution—especially while they have the cash to wait and see what emerges from the muck. In general, pharmas are much more inclined to significantly overpay for a derisked capability."
Sachin Jain, MD, MBA, sees things differently. Since stepping into the role of chief medical information and innovation officer at Merck two years ago, Jain has pushed the company to open up to big data and digital health as a way of finding new insights and, ultimately, improving health care.
Under his leadership, Merck quietly launched an initiative called Merck Medical Information and Innovation (M2i2) that brings together providers, EMR vendors, academics and startups to explore the digital health opportunities.
Jain, part of a big data and predictive analytics panel at our upcoming "Global Pediatric Innovation Summit + Awards," divides the M2i2 team's efforts into three overarching categories:
The broad range of collaborations Jain's team has entered reflect the range of data in which they're interested, from social media to vital signs, prescription records to claims data. The result of their labors, they think, could help shape how healthcare is delivered and paid for in the years to come.
"Engaging in long-term relationships with these collaborators allows us to actually create new data science capabilities that don't exist in other places," Jain told MobiHealthNews in a recent interview. "What we're doing is starting to get comfortable as an organization using some of these technologies, using some of these platforms, and we think that they're all going to guide us to a future in which we're all reimbursed differently and we're all measured on the outcomes that are achieved in real world settings."
Jain will speak at the Global Pediatric Innovation Summit + Awards 2014 on October 30-31 at Boston's Seaport World Trade Center. Seats are limited, so register today at www.takingontomorrow.org. Please use the code VECTOR at checkout for a 10% discount.