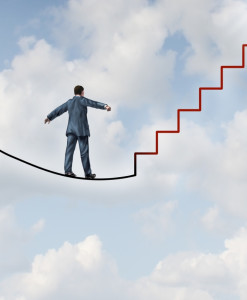 Perhaps counter-intuitively, rare diseases can present attractive business opportunities for pharmaceutical companies. As discussed previously on Vector, they generally offer:
1) a population of patients with a high, unmet need, greatly lowering the bar to FDA approval
2) a closely networked disease community, greatly lowering the bar to creating disease registries and mounting clinical trials
3) well-studied disease pathways.
Recoiling from expensive failures of would-be blockbuster drugs, companies like Pfizer, Novartis, GlaxoSmithKline, Sanofi, Shire and Roche are embracing rare diseases, despite their small market sizes, because of their much clearer path to clinic. But in the current risk-averse industry environment, some projects are stalling. Industry may need more incentive to jump in—and Cydan Development is basing its business model on providing it.
"We're at the next juncture in drug development," said Cristina Csimma, PharmD, CEO of Cydan, at a recent forum sponsored by the Boston Children's Technology and Innovation Development Office. "The problems are way too complex to be solved by any individual group."
Cydan is an orphan drug accelerator, and it aims to "de-risk" drug development for rare diseases even further. "Our business model is to quickly progress projects to "go" or "no-go" decisions," said Csimma. Cydan launched in 2013 with $26 million in venture financing, allowing it to take on a portfolio of 10 eligible rare-disease projects—with the goal of eventually spinning three or four of them into startup companies over the next four years.
This entails:
screening the project to determine what the key "de-risking" questions are—and what types of scientific studies will answer them clearly
brokering collaborations among academia, industry, the NIH, and patient/rare disease organizations as appropriate to conduct research
arranging for pharmacology studies, toxicology, Chemistry and Manufacturing and Controls (CMC), and other necessary preclinical work—much of it outsourced
market research
"We assess a project's strengths and weaknesses, and try to fill in the weaknesses as part of de-risking," says James McArthur, PhD, Cydan's chief scientific officer. Color-coded red-green-yellow charts allow the company to quickly zero in on where efforts are most needed.
Cydan's goal is to complete this process in less than one year. The company won't take on just any rare disease project. It prefers diseases affecting at least 3,000 patients and projects seeking to develop new drugs, rather than repurpose existing, approved ones. And the work characterizing the disease pathway must be largely done. But if a project doesn't fit its business model, Cydan still provides advice and referrals.
For the record, Boston Children's is exploring potential opportunities with Cydan but is not currently doing business with the company.