Over the past nine months, Pfizer has built collaborations with a number of premiere academic medical centers, including Children's Hospital Boston. Wednesday marked the launch of the Boston branch of Pfizer's Centers for Therapeutic Innovation (CTI), fostering independent collaborations with seven Boston institutions. The CTI aims to facilitate and support joint drug discovery and development — from the conception of an idea through early clinical trials.

So why is Children's Hospital Boston, the #1 pediatric hospital in the country with an annual research base of $225 million, entering into a partnership with Pfizer? Simply, Pfizer has complementary knowledge, resources and infrastructure to support a number of our therapeutic projects. Pfizer, and other companies, can help us move early-stage discoveries out of the lab and safely into the clinic more quickly than we could on our own, ultimately supporting our mission.
"These partnerships allow leading medical and clinical experts to join with Pfizer's highly-skilled scientists and advanced drug development capabilities to speed the translation of innovative science into medicines for patients," said Jose Carlos Gutierrez-Ramos, Pfizer's senior vice president and head of BioTherapeutics Research and Development at Wednesday's announcement event.
As the only pediatric hospital in the CTI to date, we're optimistic that some of the projects supported through this program will lead to treatments for pediatric genetic conditions, particularly because Pfizer's recently created Orphan and Genetic Disease Unit will be represented in our CTI partnership. Children and people with rare diseases have largely been ignored in the past by the commercial preference for large market opportunities, but when incentives are aligned in a collaborative effort, the chances of success are dramatically increased.
"Pfizer's commitment to partner with us on projects across all therapeutic areas opens the door to potential new treatments for conditions in which pharmaceutical companies have typically been unwilling to invest," said James Mandell, Children's Hospital Boston CEO.
The CTI model addresses some structural problems that have plagued past academic-industry collaborations, such as unilateral decision making and unclear project endpoints, while acknowledging and properly balancing the differing motivations that drive academic/nonprofit institutions and commercial entities. The model's 50/50 (not 51/49) sharing of decision-making responsibility — through a joint steering committee governing all aspects of the collaboration — goes a long way in structurally ensuring equity in the relationship.
Another key aspect of the model is the high level of mutual engagement and commitment. Both parties work together to design projects through early human clinical trials, ensuring that only the truly translational projects will be selected to move through this program, and allowing our industry partner's unique strengths and infrastructure to be brought to bear.
Ultimately, these partnerships with industry are designed and entered into with our patients in mind. Without industry-academic partnerships, many life-saving drugs would not be developed. We seek further collaborations with companies and other organizations who share our vision for tackling the difficult task of developing promising therapies, always keeping the benefit of our young patients as the top priority.
"There's a lot of optimism about what Pfizer's CTI model can deliver," said Erik Halvorsen, Director of the Technology & Innovation Development Office at Children's. "If it is able to realize its potential and accelerate the development of new treatments for patients, then it could be a good framework that we would like to replicate with other industry partners who share our desire to improve the care and overall health of our kids."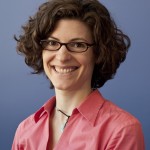 Nurjana Bachman, PhD, is Business Development Manager in the Technology & Innovation Development Office (TIDO) at Children's Hospital Boston.