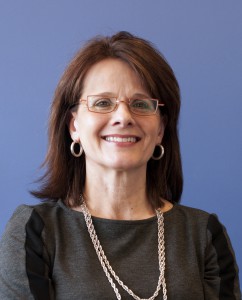 Margaret Coughlin is a Senior Vice President and the Chief Marketing and Communications Officer at Boston Children's Hospital.
Here at the TEDMED conference, it's all about horizontal or lateral thinking – coming at problems from new directions, without regard to conventional boundaries. I like the thoughts of Edward DeBono (not a TEDMED speaker), who coined the term "lateral thinking" in 1967:
Some people are unhappy about lateral thinking because they feel it threatens the validity of vertical thinking. This is not so at all. The two processes are complementary, not antagonistic. Lateral thinking enhances the effectiveness of vertical thinking by offering it more to select from. Vertical thinking multiplies the effectiveness of lateral thinking by making good use of the ideas generated.
Lateral thinking is, in a way, an antidote to the way we're all taught—vertically and specifically. Our education systems seem to be getting more vertical – more concerned with meeting prescribed benchmarks, and, in so doing, discarding the creativity and imagination of learning that is critical to real innovation and real forward movement. As for medical education, radiation oncologist and TEDMED speaker Jacob Scott said it has replaced creativity in the brain with a warehouse. Full story »