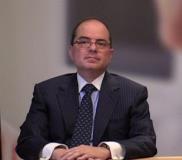 Ivan Salgo, MD, MBA, is Senior Director, Cardiology, Philips Ultrasound.
I'm thrilled to be part of the judging panel for the Innovation Tank at Boston Children's Hospital's upcoming Global Pediatric Innovation Summit + Awards. I can't imagine a better way to bring together a duly combustible mixture of new thoughts and ideas with the spark of innovation.
It's very clear that the pace of innovation needs to accelerate.
The Innovation Tank provides a rich and engaging way to accelerate innovation by putting the best ideas and technologies in front of people who can incubate and fund them, and ultimately, take them to success.
The genius of the Innovation Tank is that it coalesces a critical mass of people and ideas in a single place. By bringing ideas to the front through competition, participants can raise the bar on their own creativity to bring forth compelling ideas that matter to medicine, that matter to peoples' lives.   Full story »