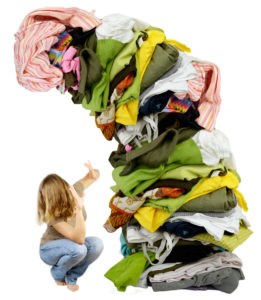 Projections that the global mobile health market will boom to nearly $50 billion have ignited interest among innovators. A pair of physician innovators from Boston Children's Hospital peg wearables as the technology to watch and offer a sneak peek at what adoption might mean, while others ask about the pediatric market for wearables and point to a few potential stumbling blocks. Read on for their views.
Data for all
Wearables are going to be the technology to keep an eye on in the next few months. With dozens of wearable devices—from FitBit to the theoretical iWatch—we will be witness to the democratization of health care. Suddenly, many of our patients will be collecting rich data on their health, from their number of steps to blood oxygenation and numerous other metrics.

Apple has already announced partnerships with the Mayo Clinic and Epic to deliver this data to medical teams (hopefully, in a meaningful way). While it will take time to sort out who has won the battle for wearable sensors, there are many exciting developments—from the sensors and devices themselves to the rich software that aggregates, meaningfully displays and perhaps distributes these data. These developments are happening at a faster pace than any time in history."

—Michael Docktor, MD, Clinical Director of Innovation, Boston Children's Hospital
The wearable wave
Wearable technology is rapidly expanding in its domain and applicability to both consumer- and hospital-based health care. The likelihood for us to incorporate wearable activity and behavioral trackers in our everyday clinical practice is significant, and the expected timeframe for this is rapid.

Already, we are seeing wearable trackers used in adult populations to risk-stratify patients discharged after cardiac surgery. Similar applications have been designed to track and support individuals with mental illness. These efforts fill an important gap in health care today—the intermittent and quite sporadic nature [of data collection] in relation to wellness.

Providers have trusted patients to reach out to them when they are becoming ill, but human factors that prevent this type of communication often lead to suboptimal and delayed care for those who may need it most. Certainly, complexity arises when it comes to patient-generated health data. Our field still has obstacles to overcome before embracing some of these data. However, we are entering the phase where the utilization of wearable devices may begin to help us decrease costs, anticipate disasters and improve the overall quality of care.

—Israel Green-Hopkins, MD, Fellow in Pediatric Emergency Medicine, Boston Children's Hospital
What about kids?
Currently, most wearables are targeted to adults. The popular activity trackers might not match the needs of the eight year old in our obesity clinic, and the heart rate chest monitors might not fit properly or capture accurate data on our tweens. When considering applications for kids, every wearable requires another layer of analysis and evaluation. Can it be a daily wearable? Will it capture valid data? Will it be safe to use?

Interestingly, there is an emergence of interesting products for new parents to better track their babies, such as "smart" onesies that track breathing, temperature and other measures, a Band-Aid-like temperature monitor that you stick on your baby, and a sensor to tell parents to change a diaper. When we think about the promise of wearables, monitoring devices and digital health tools, the pediatric lens adds a new filter and with it, hopefully new potential.

—Alexandra Pelletier, MBA, Manager, Innovation Acceleration Program and director, FastTrack Innovation in Technology Program, Boston Children's Hospital

Interoperability issues and more
Interoperability, for the most part, is a stumbling block for many mHealth apps. Tools developed for use at one hospital are not plug-and-play at other hospitals because each hospital runs its own unique maze of back-end IT systems. If wearables are tied to a specific back-end system, then they will face the same issues, and the problem of interoperability continues.

Several efforts are underway to address the interoperability problems among hospital IT infrastructure systems. For example, the Smart Platforms project, spearheaded by Ken Mandl, MD, MPH, chair of bioinformatics and population health at Boston Children's, aims to create an ecosystem of substitutable apps that can run on any electronic health record system.

However, wearables also may face additional hurdles to clinical dissemination and adoption. There are ongoing concerns on the accuracy of these technologies. Users need to consider these issues, especially if wearables would be relied on for clinical decision making.

Wearables also need to demonstrate their clinical value. Whether the Food and Drug Administration would require formal clinical trials of these tools, and how it would regulate them, are very uncertain at this point.

—Alan Yen, PhD, Licensing Manager, Technology & Innovation Development Office, Boston Children's Hospital
To join the conversation about mHealth innovations, attend the mobile and digital health panel moderated by Scott Kirsner, "Innovation Economy" columnist from The Boston Globe, at Boston Children's Hospital's Global Pediatric Innovation Summit + Awards 2014 Taking on Tomorrow, October 30-31 at The Seaport Hotel Boston.