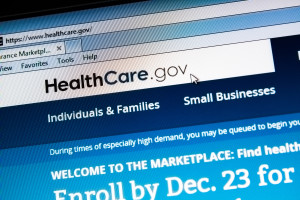 It's been a few months since the Affordable Care Act (ACA) health exchanges opened for business, and there's still a lot of speculation on how the bill will affect children, hospitals and insurers.
One thing that's clear is that ACA is having some success in bringing more people into the system. In his recent State of the Union address, President Obama reported that since the federal and state health insurance exchanges opened for business on Oct. 1, 2013, 3 million citizens have enrolled in private plans and 6.3 million have been deemed eligible for Medicaid. Moreover, some health care experts believe that the Obama Administration may meet its goal of adding 7 million Americans to private insurance rolls by the March 31 enrollment deadline.
Who's signing up for insurance through the exchanges? According to an analysis by PricewaterhouseCoopers (PwC), individual exchange members have a median age of 33 and a median income of $21,716, or 186 percent of the Federal Poverty Level. Some 91 percent are expected to be in relatively good health.
More insured kids?
Meeting the ACA's goal of 7 million enrollees will depend on adults, because young people make up only a small part of the ACA picture. Ceci Connolly, managing director of the Health Research Institute at PwC, reports that the children under age 18 represent only 6 percent of total "Obamacare" enrollment so far. However, the ACA provision allowing children up to age 26 to stay on their family's plans has added 3 million young people to the insurance rolls, she states.
The relatively low number of newly insured kids isn't surprising. As Josh Greenberg, vice president of Government Relations at Boston Children's Hospital, points out, the majority of kids in America had health insurance through Medicaid, the Children's Health Insurance Program (CHIP) or private plans before ACA began. "The percentage of uninsured kids is about as low as it's ever been," he says.
Opportunities to increase enrollment, he believes, can be found in the small number of kids who are "eligible but not enrolled" or who were once enrolled "but have somehow dropped off." Moving these young people into health plans will depend on a number of factors, he believes, including the quality of outreach by government and insurers, and the degree of "bureaucratic hassle" in signing up.
Plans and networks
One effect of the health exchanges involves the networks offered by insurers. The recent trend for payers to limit which providers and hospitals are offered to customers, as a way of reducing costs, appears to be increasing with the exchanges. There is growing concern that the new limited networks will exclude children's hospitals from insurance plans. For example, last fall Seattle Children's Hospital filed a lawsuit against the Washington Office of the Insurance Commissioner upon learning that most health plans being sold through the state's exchange did not include the hospital as an in-network provider.
Connolly, however, believes that "narrow networks" can often be high-performing, because they may only offer providers and hospitals that emphasize quality and efficiency.
ACA is prompting other changes in the way insurers do business. With an estimated 23 million new customers joining the private insurance system by 2023, Connolly believes that "insurers will be focused on understanding who their new customers are." Some previously uninsured patients might have pre-existing conditions, and "it will be important to get them into a good care plan."
How will hospitals respond?
Changes are also on the way for hospitals and providers. "The good news," Connolly says, "is that ACA adds new patients who are now paying customers." The bad news is that "reimbursement rates may not be as high." That's because care for many new customers will be paid through government-sponsored plans, many of which pay at lower rates than private insurance.
Lower rates may not be a concern for every provider, however. Greenberg says that ACA's new standards for primary care stipulate that rates have to be equivalent to Medicare rates. "For some, that will mean a rate improvement," he states.
Still, ACA is driving many in health care to confront financial pressures. According to Connolly, hospitals and providers are focused more and more on reducing costly readmissions and delivering care more efficiently. Many clinicians are starting to think in terms of being part of a care team and making hard choices on what tasks "can be best handled by other members of the team." To further improve processes, providers are starting to "think smart about technology and telemedicine."
As with all things associated with ACA, time will tell how successful hospitals will be in integrating these cost-cutting efforts and process improvements into their operations.