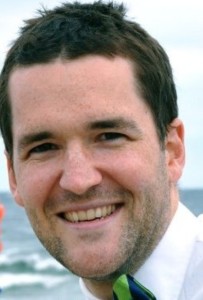 Israel Green-Hopkins, MD, is a second-year fellow in Pediatric Emergency Medicine at Boston Children's Hospital and a fierce advocate for innovation in health information technology, with a passion for design, mobile health, remote monitoring and more. Follow him on Twitter @israel_md.
The Centers for Medicare & Medicaid Services (CMS) defines patient engagement as having two primary objectives: to enable patients to "view online, download and transmit their health information" and to enable providers to conduct secure messaging with patients.
In 2007, focusing largely on these goals, Microsoft launched HealthVault—a Web-based electronic health record designed to fit the needs of both patients and providers. Countless private and public institutions have followed, including Boston Children's Hospital.
But aside from satisfying regulatory requirements, are these interventions the improved engagement that patients are demanding? How can we be transformative in our approach to care and create an environment that is receptive to the engaged patient?
We first need to reconsider what it means to maneuver through the health care system as a patient. The emergency department (ED), where visits are unexpected and jarring care transitions are unavoidable, offers good opportunities to review and improve patient engagement.
The patient's experience
The patient experience in the ED is provider-centric in many ways. While we providers have systems to effectively triage patients and improve flow, as well as scores and algorithms that help us navigate the patient encounter, the patient's experience is the same as it was 20 years ago.
For patients, the care encounter consists largely of time spent waiting—with few structured opportunities to use this wasted time constructively. At discharge, they're left with a handout describing their illness course and plan, but no way to engage in the care they have just received.
The emergency department, where visits are unexpected and jarring care transitions unavoidable, offers good opportunities to improve patient engagement.
Not surprisingly, research continues to provide disappointing engagement statistics. A Canadian study recently found that only one of three pediatric patients seen for asthma followed up with their primary physician within the recommended 28 days. In a study from Children's Mercy Hospital in Kansas City, only one in five parents kept waiting during their ED visit actually knew what they were waiting for. Another study from Chicago found that providers discuss key information with patients—like expected course of illness, self-care, follow-up and medication use—less than 65 percent of the time. Further, when instructions were given, the average time spent doing so was 76 seconds.
Where are we failing here? How can we improve these outcomes—and thereby improve care?
Tools for patient engagement
Successful patient engagement requires two-way communication—utilizing the providers' medical expertise and the patients' expertise in their own lives and health concerns. Effective tools for that communication offer a tremendous opportunity to disrupt the standard "treat-and-transition" approach to care and redefine the patient experience. Here are three practical tools to consider:
Patient-facing dashboard: An electronic care dashboard can encourage patients and families to interact in their care, allowing them to see their own data and ask questions. It opens opportunities for enhanced clinician-family communication in between encounters at the bedside. Providers can analyze how families interact with the dashboard to continually improve it.
Discharge checklist: Just as clinicians use checklists to anticipate and prepare for contingencies and improve efficiency, patients need a checklist to help them maneuver through a care experience and participate in their care transition.
Patient-directed follow-up: A discharge recommendation only goes so far. If patients had the tools to direct their own follow-up, the impact may be dramatically greater than simply telling them to "follow up with their doctor."
Imagine this alternative type of ED experience: A child with asthma is brought in for an exacerbation. During wait times, the parent uses an electronic dashboard to review her child's progress, raise questions and express concerns. At discharge, she selects the home-care education the family most needs, as well as the method and schedule in which they would like to receive it. All the while, the care team encourages and measures patient interaction during and after the encounter, and pairs these measures with important health metrics.
Further tools for redesigning care will undoubtedly be highlighted in the upcoming Hacking Pediatrics (October 18-20). Equipped with the right tools, we can transform the "engaged" patient to the enabled and prepared patient.