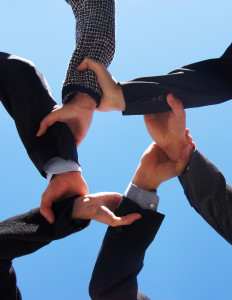 David Altman is manager of marketing and communications in Boston Children's Hospital's Technology and Innovation Development Office.
Successful therapeutic development requires multiple stakeholders along the path from discovery to translation to clinical trials to FDA approval to market availability. At various points along this path, academia, industry, government, hospitals, nonprofits and philanthropists may work together. Would bringing these stakeholders together from start to finish lead to greater success?
A growing number of private-public consortia are launching in defined "pre-competitive" spaces where potential rivals collaborate to generate tools and data to accelerate biomedical research. In 1995, consortia were rare in health care: Only one was created. In 2012, 51 new consortia were launched, according to the organization Faster Cures.
Why? you may ask. Banding together in consortia can reduce costs, minimize failures and shorten the timeline to approval for new drugs. Full story »